Quality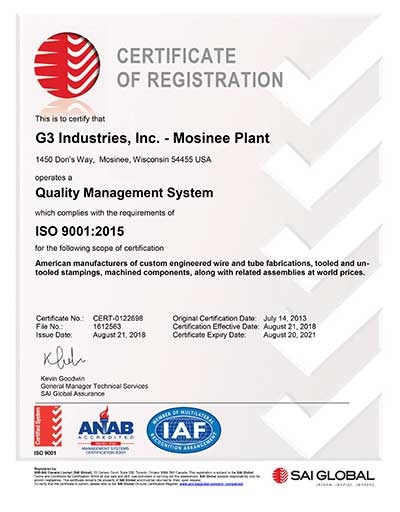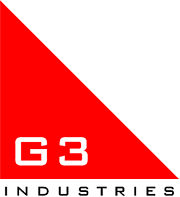 G3 manufactures products of uncompromised quality with the goal of total customer satisfaction. Each employee is responsible for the quality and outcome of their workmanship. We deliver consistent growth and profitability by working as a disciplined team to continually improve of processes. G3 will strive to be the employer of choice and a partner to the community.

Resource List
QUALITY INSPECTION EQUIPMENT
1 - Faro Edge – Laser Line Scanner
1 - Faro Arm
1 - Keyence XM & IM
1 - Brown & Sharpe 9128 Global Image Coordinate Measuring Machine (CMM) equipped with a SP600 Renishaw Scanning Probe; working capacity 01 X40.0 Y78.0 Z27.0 Inches.
4 - Optical comparators, DPD-3x data collectors, networked real time computer data collection and production monitoring system, computerized gage calibration,
# - Trendsetter column gages,
# - Miscellaneous pieces of inspection equipment Sheffield gages, gage blocks, gage pins, mics to 8", calipers, air gages, dial bore gages, surface indicators, and many other
QUALITY CONTROL
ANSI/ISO/ASQ 9001-2015 Registered, Certificate Number CERT-0122698
Ford's C=Zero sampling plan and the general requirements of MIL-Q-9858A, MIL-Q-21459B and MIL-I-45208A
Scope of Registration - Contract Precision Machining and Assembly.