We Are A Trusted Cylinder Team With Manufacturer Experience
One Call for All Your CNG Tank and Component Needs!
The experience of over 100 years manufacturing high pressure steel cylinders and the relationships with four of the leading suppliers of CNG cylinders means savings for companies transitioning their fleets to CNG.

Powering your vehicle with natural gas means you need a way to contain the gas. The steel cylinders from PST Cylinders LLC in Kronenwetter, Wisconsin, provide the perfect solution.

Fleet conversion now will save you a great deal of money down the road, and make your vehicles more environmentally friendly. Our fuel conversion services ensure lasting operation and lower maintenance costs.

By converting to natural gas, you'll enjoy lower costs and lower emissions. Natural gas retrofitting results in green engines, which is good news for your bottom line and people around the world.
Learn about PST Cylinders LLC
PST Cylinders in Kronenwetter, Wisconsin, is a trusted cylinder distributor of high-quality natural gas cylinders and components for companies across the country. Fleets of all sizes are converting to natural gas due to cost differential and reduced emissions. Long-term price and supply projection reflect a strong return on investment for those moving to CNG fuels, and we can help that transition through safe, low-cost CNG cylinders. We deliver the highest quality and lowest cost because of our strong ties with Type 1, 2, 3, and 4 cylinder distributor. We have been in the industry since 1902, and pioneered development of cylinders for every type of compressed gas. This experience and our relationships with other manufacturers make us the right partner for your transition.
PST Products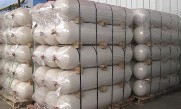 To see our PST Products Click Here
CNG Cylinder Valves

We stock valves that are authorized and approved for use with our cylinders.
CNG Cylinder Brackets

Available in all sizes for cylinders we distribute.